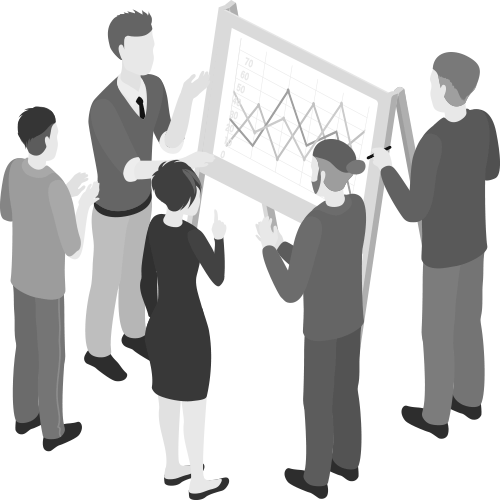 Chairman / Investment Advisory Committee Member

Oki Matsumoto

Oki started his career at Salomon Brothers in 1987. He joined The Goldman Sachs Group, Inc. in 1990 and became a general partner in 1994. He was a co-head of fixed income and foreign exchange at the Tokyo office, responsible for trading, risk management and overall products. In 1997, he launched the Special Situations Group, which later grew into one of the most profitable units in The Goldman Sachs Group, Inc. He retired in 1998.
In 1999, he established Monex, Inc. with Sony Corporation and established Monex Group, Inc. in 2004. He was an outside director of the Tokyo Stock Exchange (TSE) from 2008 for five years, and has participated in various government councils on corporate governance reform, actively involved in improving and reforming the Japanese capital market. Currently, he is a member of the "Council of Experts Concerning the Follow-up of Market Restructuring" at the TSE and an outside director of Mastercard Incorporated in the United States. Oki received his B.A. in Law from Tokyo University.
Representative Director & President / Chief Portfolio Manager / Investment Advisory Committee Member

Taro Hirano

Taro started his career at The Sumitomo Bank, Limited, and worked on regulatory matters and invested in hedge funds and equities. He moved to McKinsey & Company, Inc. in 1998 where his main projects were to conduct strategic business transformation, organizational reform and strategic execution over the years with top management of Japanese companies. In 2003 he joined Alliance Bernstein as an equity analyst. He received high reputation on his analysis in a wide range of sectors including capital goods, technology, telecommunications, energy, transportation, commodities and consumer goods. He was a major shareholder in many investment cases, discussing corporate strategies with the management of leading Japanese companies and making capital policy recommendations. He was responsible for Asian equities as well as Japanese equities, was a leader in the global capital goods and transport sector and played a central role in value investment. Taro received his B.A. in Mathematics from Tokyo University and MBA from INSEAD.
Director and Co-President / Portfolio Manager

Takahiro Kusakari

Takahiro started his career as a stage actor. He joined SBI Real Marketing in 2007 and moved to Sawakami Asset Management in 2008, where he gained extensive experience in various roles as client service, head of back office, equity analyst, and fund manager. In 2013, he was appointed as Chief Investment Officer, Head of Investment Research, and in 2015, Director and Chief Investment Officer. By directly contributing to the enhancement of corporate value of portfolio companies, he aspires to both the growth of Japanese companies and the revitalization of Japan's capital market, as well as building wealth for individual investors. His motto is to seek out turning points for sustainable growth based on value investing based on fundamental analysis. Currently he is an outside director of Asahi Intecc. Takahiro received his B.A. in Science and Engineering from Toyo University.
Monex Group, Inc. Global Ambassador / Investment Advisory Committee Member

Jesper Koll

Jesper Koll has been researching and investing in Japan since becoming a resident in 1986. In July 2015, he was the founding Chief Executive Officer of WisdomTree Japan and now serves as senior adviser to WisdomTree Asset Management. Over the past two decades, Jesper has been consistently ranked as one of the top Japan strategists/economists, having worked as Chief Strategist and Head of Research for major U.S. investment banks J.P. Morgan and Merrill Lynch. His analysis and insights have earned him a position on several Japanese government and corporate advisory committees. In late 2016, Governor Koike appointed Jesper to her Tokyo Financial Center Advisory Board. He is also one of the few non-Japanese members of the Keizai Doyukai, the Japan Association of Corporate Executives.
Portfolio Manager

Akihiro Hanazawa

Akihiro started his career at JP Morgan Securities Japan Co., Ltd. in 2000. In 2008 he joined Horizon Asset International Limited and in 2014 he joined Millennium Management LLC. He consistently worked as a portfolio manager on long-short strategies for individual stocks, option trading, etc., and achieved excellent performance. Akihiro received his B.S. in Mathematics from Keio University in 2000.
Though the information provided on the Website is obtained or compiled from sources Japan Catalyst, Inc. ("JCI") believes to be reliable, JCI does not guarantee the accuracy or completeness of such information. JCI and any of its affiliates shall not be liable for any loss or damage arising from the use of the information contained within the Website.
The Website has been prepared solely for the purpose of providing information. Information on the Website is not an offer to buy or sell or a solicitation of an offer to buy or sell any securities or other investment products.
The contents on the Website are the copyright of JCI. The use (including, without limitation, copying, modifying, reproducing in whole or in part, uploading, transmitting, distributing, licensing, selling and publishing) of any part of the contents without prior permission of JCI for commercial purposes is prohibited.